Hotel Info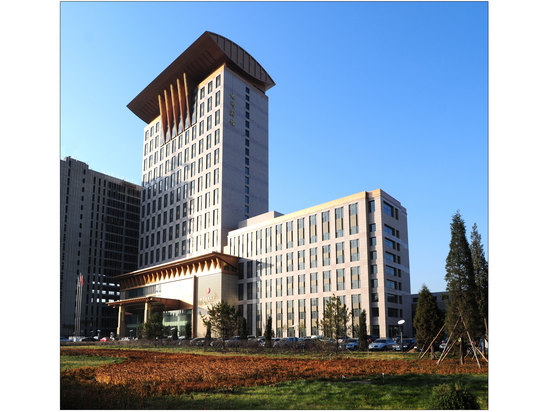 Yungang Jianguo Hotel Datong
is located on Yingbin East Road, Datong, near Yingbin Square, Yongtai Square, Huayan Temple, and Daxi Street. It is an elegantly decorated and magnificent hotel.
Yungang Jianguo Hotel Datong
The lobby covers an area of 1,000 square meters, and the layout of the lobby integrates Chinese and Western cultural features. The unique and colorful business center with an area of 80 square meters is modern and full of functions. It is an ideal place for business negotiations. The boutique houses are separated on both sides of the lobby to provide guests with more convenient services.
Yungang Jianguo Hotel Datong
has a variety of guest rooms, which are separated from the 6th to 28th floors of the main building and the 2nd to 9th floors of the auxiliary building. The rooms are elegantly decorated, comfortable and elegant, equipped with high-end large leaf furniture, American-imported mattresses and goose down bedding, 60 Yarn-made cotton fabric, 32-inch LCD Philips TV, central air-conditioning, multi-channel satellite receiving system, fax telephone, DVD and other modern facilities are all readily available. Broadband interfaces provide convenience for business guests. Sleeping, washing, living, writing, and other spaces are readily available, and you can see the white clouds, blue sky, green trees, and grass from the window. All suites are equipped with double baths, equipped with jacuzzi and LCD TV, showing luxury and elegance everywhere. The suites are equipped with laptops to meet the needs of business people.
Standing in front of the window and looking up, there are blue skies and white clouds passing by at night, and clear breeze and moon at night,
Yungang Jianguo Hotel Datong
provides you with high-quality services at any time with enthusiasm!